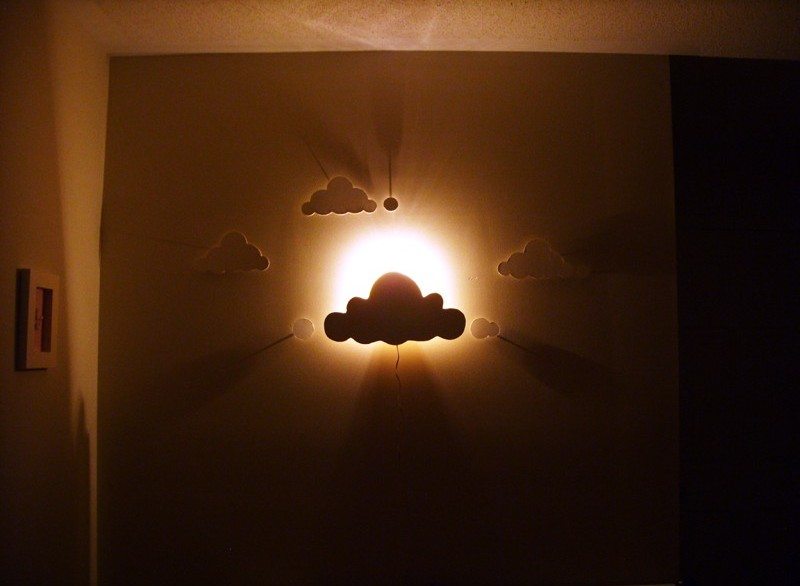 Here's an easy DIY project for the kids' room. from Sheharzad-Arshad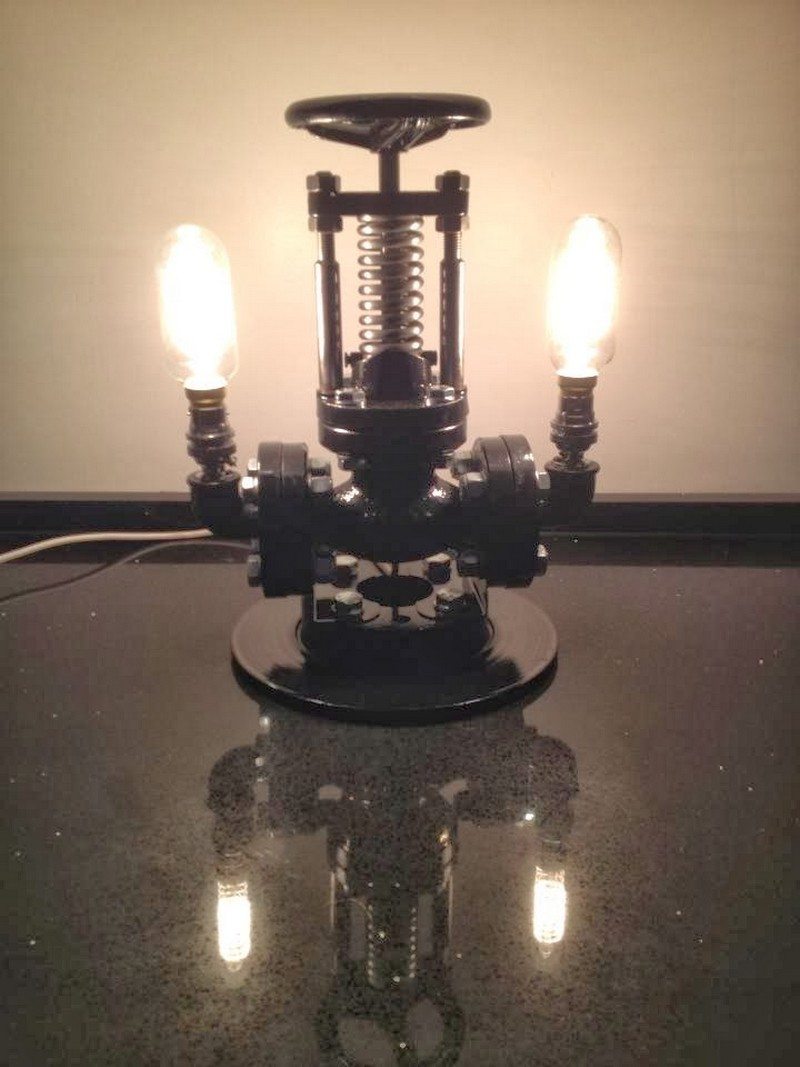 Make steampunk lighting by repurposing motor parts and other hardware. This one is made by Natalie Sampson.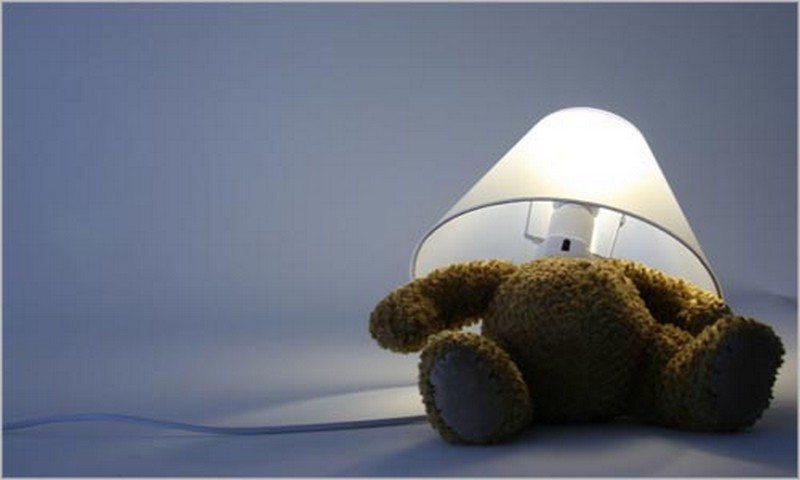 How cute is this teddy bear lamp? Great idea by Matthew Kinealy!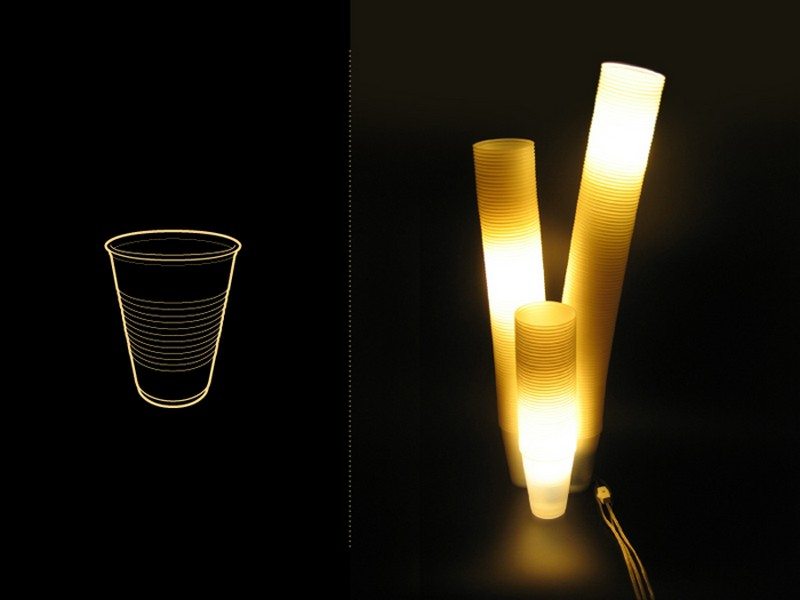 What do you think of this Garbage Lamp by Peter Castellucci? via Marvelbuilding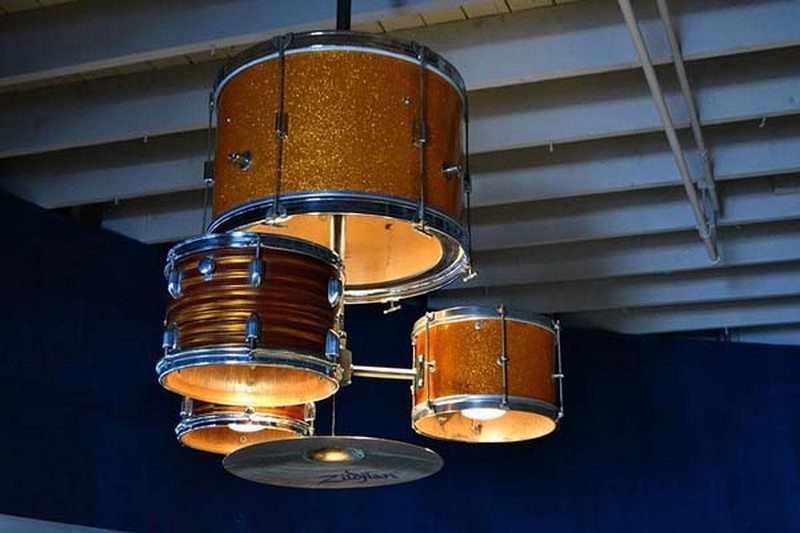 The musically inclined would be happy to have this kind of lighting in their room! from Ludwig Design & Production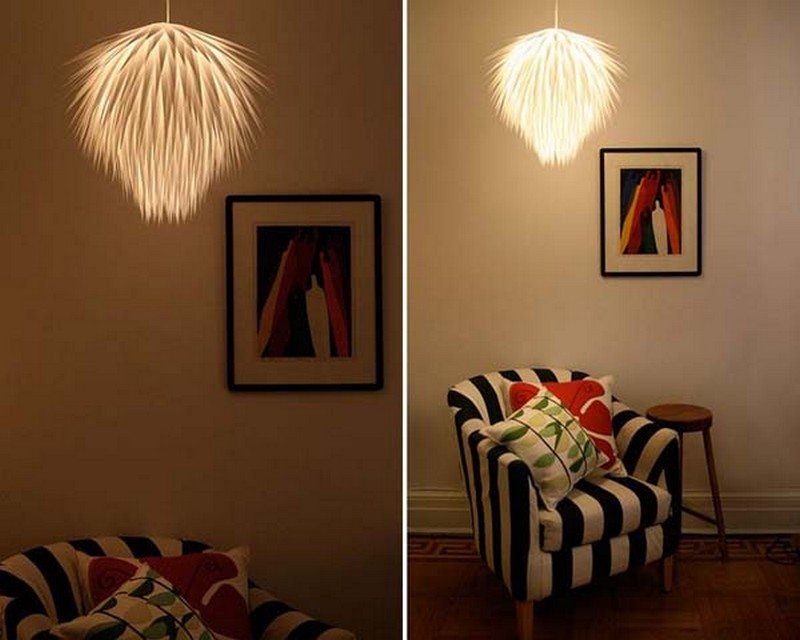 This stylish lamp by Gabrielle Guy is surprisingly made with mere papers!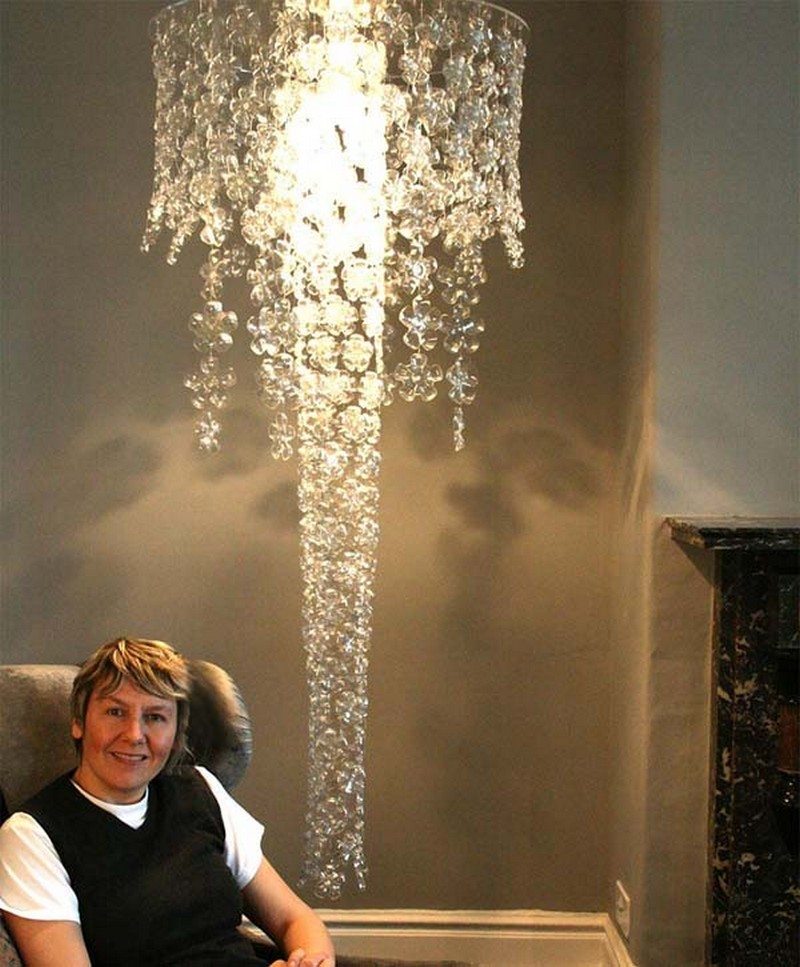 Can you guess what "trash" was used to create this lighting? from Blogilates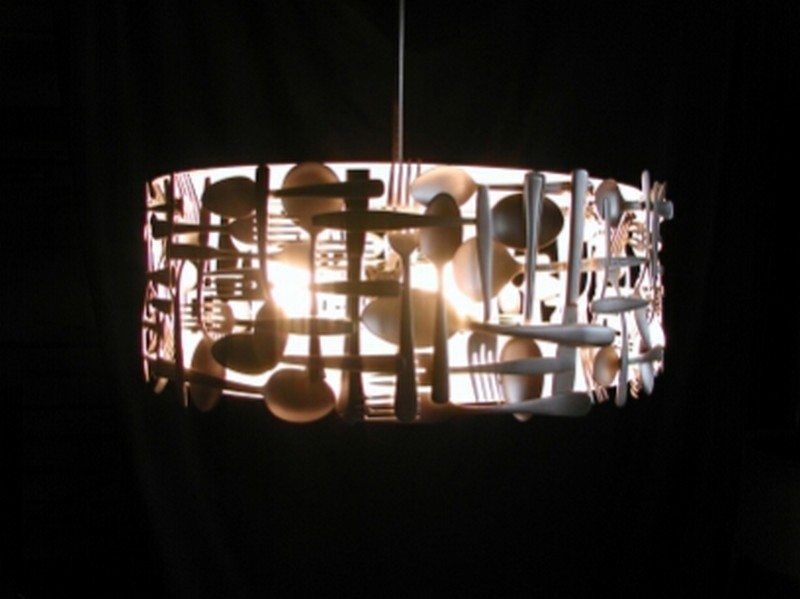 Would you want one for the kitchen? Buy silverware from the thrift store and try doing it yourself :) via Inventor Spot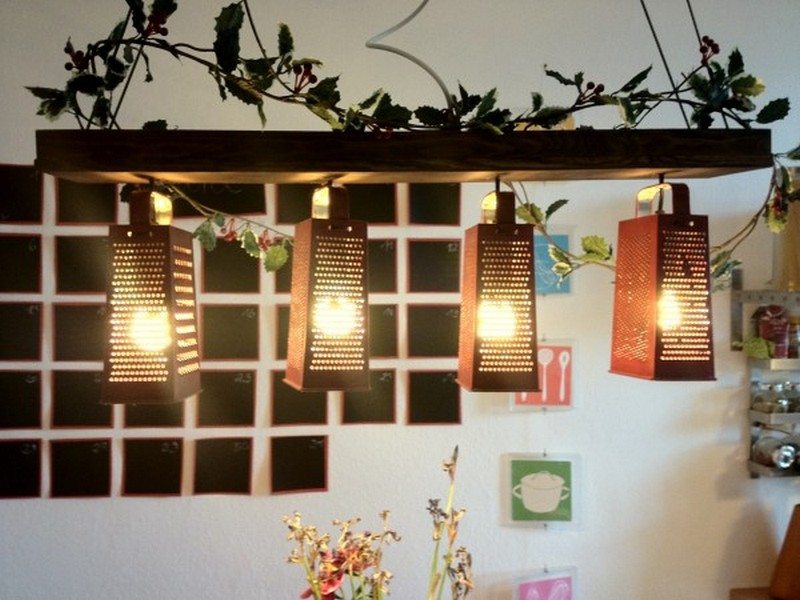 Here's a grater idea for your kitchen lighting… Did you get that? ? via recyclart
Do you think you can contribute to this list with your original idea? :)