If you like Mason jars as much as we do, then you've saved everyone you've ever had! Some of our favorite DIY ideas consist of putting old jars to new use.  That's why we snag them up at thrift shops and flea markets!
Would you like elegant-looking lighting without having to spend big money? Well, here's one DIY project you might want to try. Indoors or outdoors, these lights are beautiful!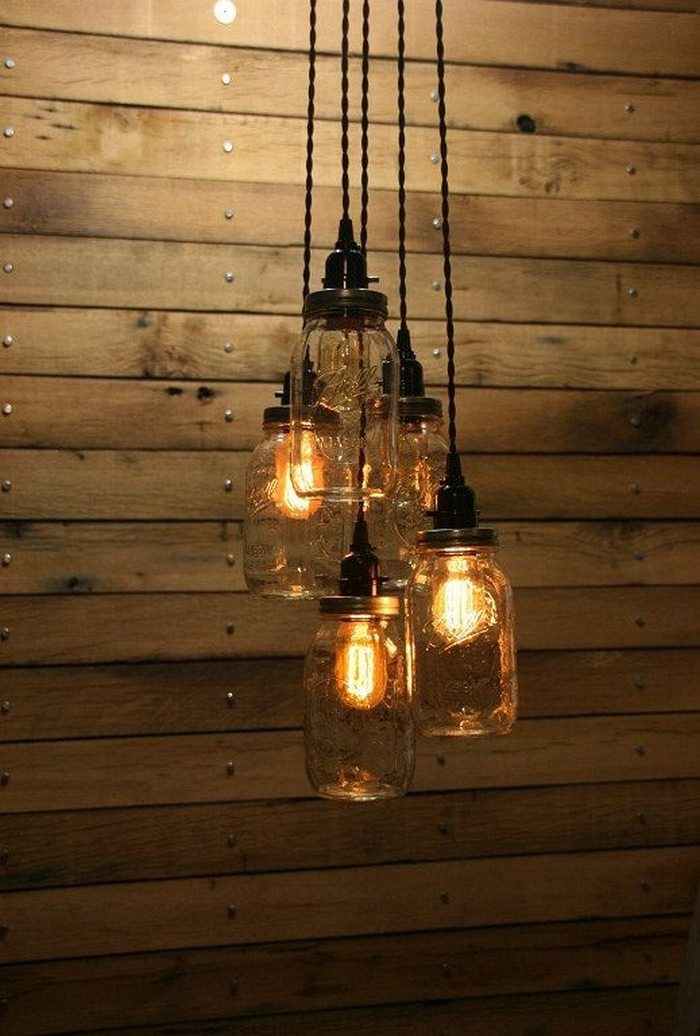 You can use mason jars in a lot of cool DIY projects. While most of these projects have to do with the storage of various types of items, there are also some less predictable and quite interesting options. We believe this to be among the most clever and beautiful.
Click on any image to start lightbox display. Use your Esc key to close the lightbox.

You'll need these materials:
Mason jar
The socket you want to put the jar on
A plastic or metal ring that fits your socket (to secure your jar lid to the socket)
Light bulb (warm white)
A nail or wood screw
And these tools:
A pen, pencil, or marker
A hammer
Scissors
Pliers
A flat head screwdriver
Steps:
Choose the size of your socket and light bulb depending on the jars that you have. Make sure that the bulb would not be too close to the glass.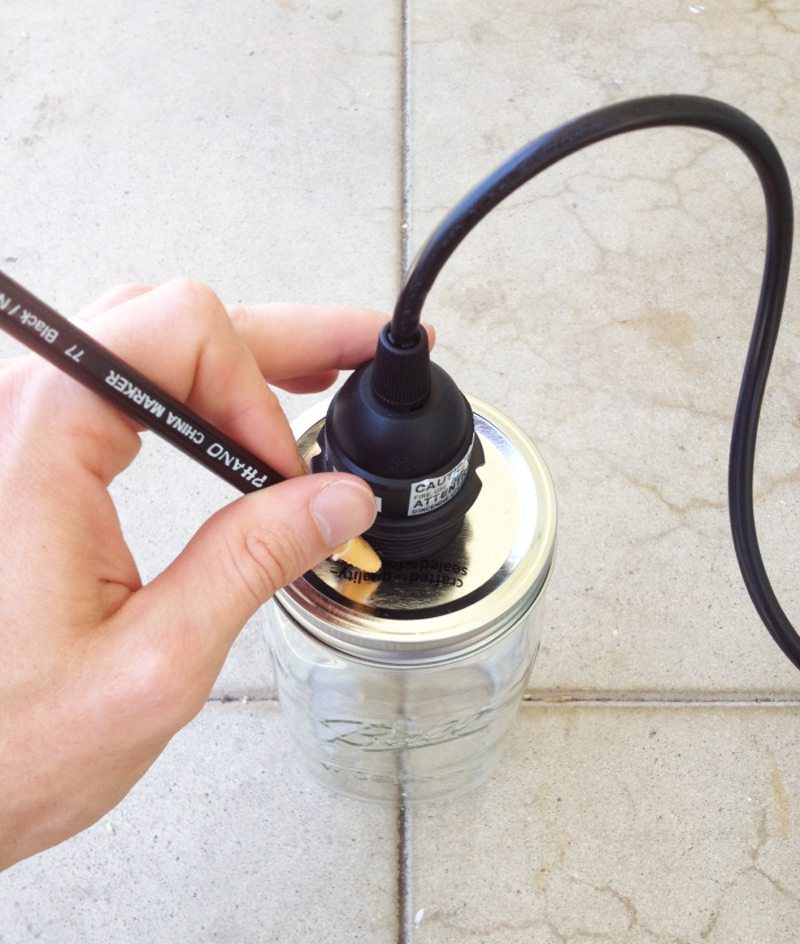 Trace the socket.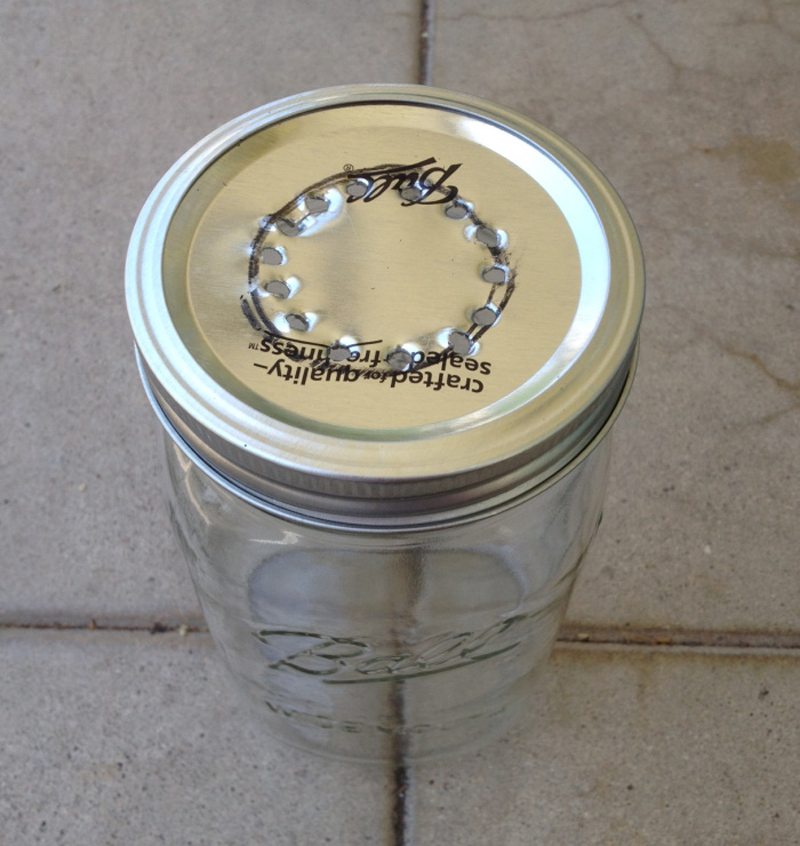 Punch holes along the circle, using a hammer and a nail or whatever tool you have to make those holes.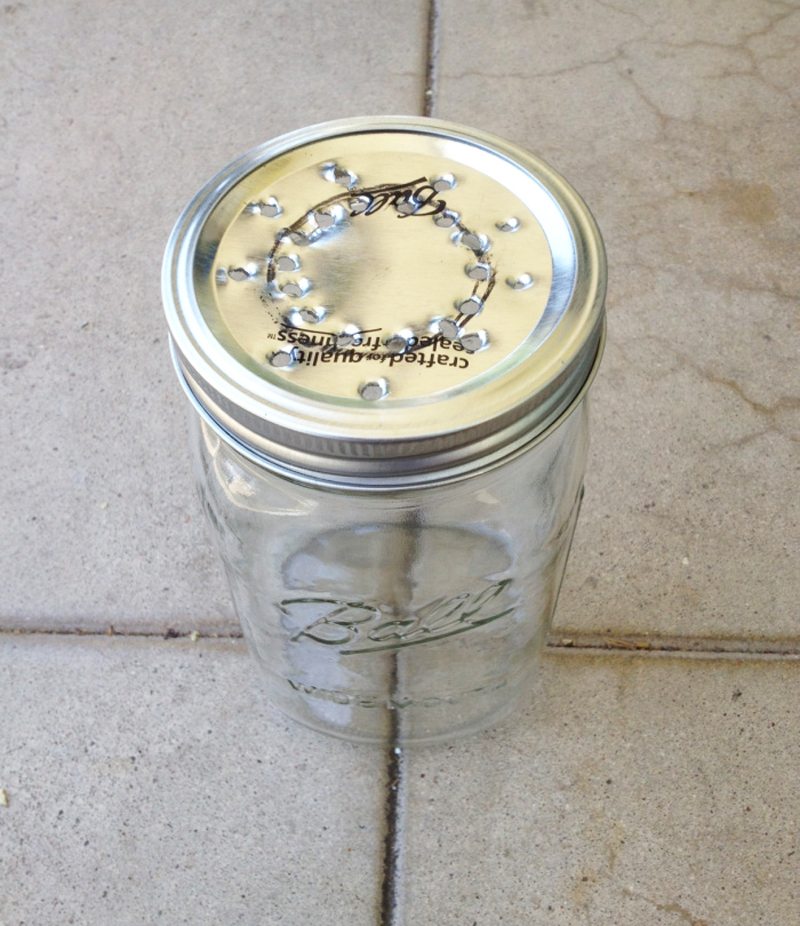 Punch holes around the circle for ventilation.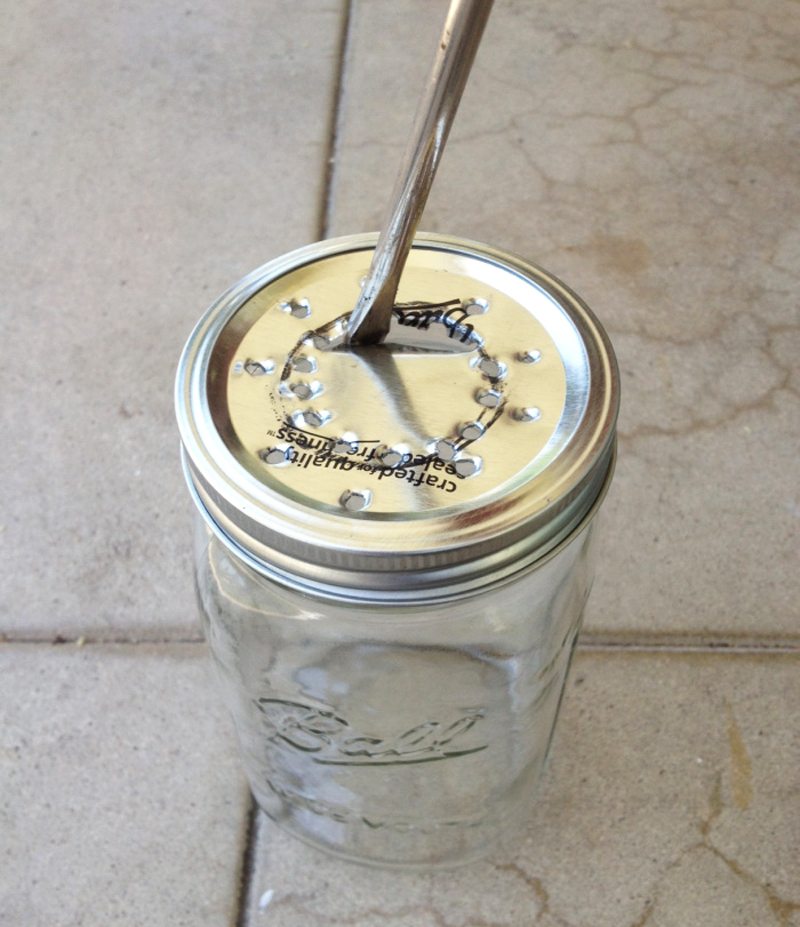 Using a hammer and flat head screwdriver, cut out the center of the lid.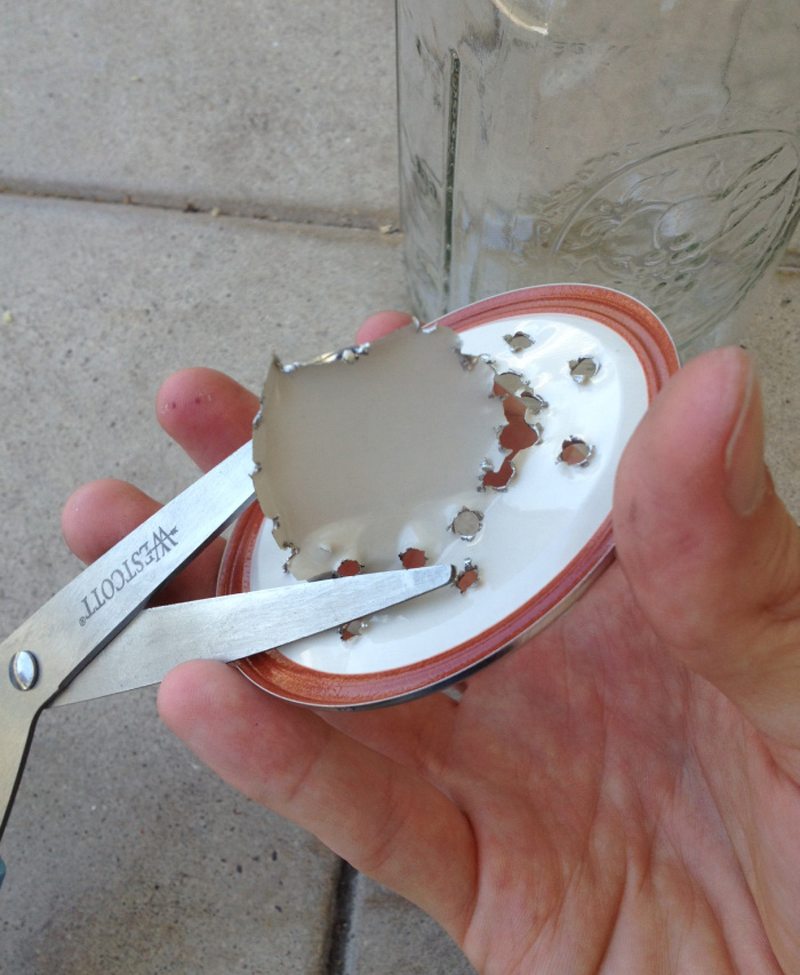 Then use scissors to cut on the remaining bit.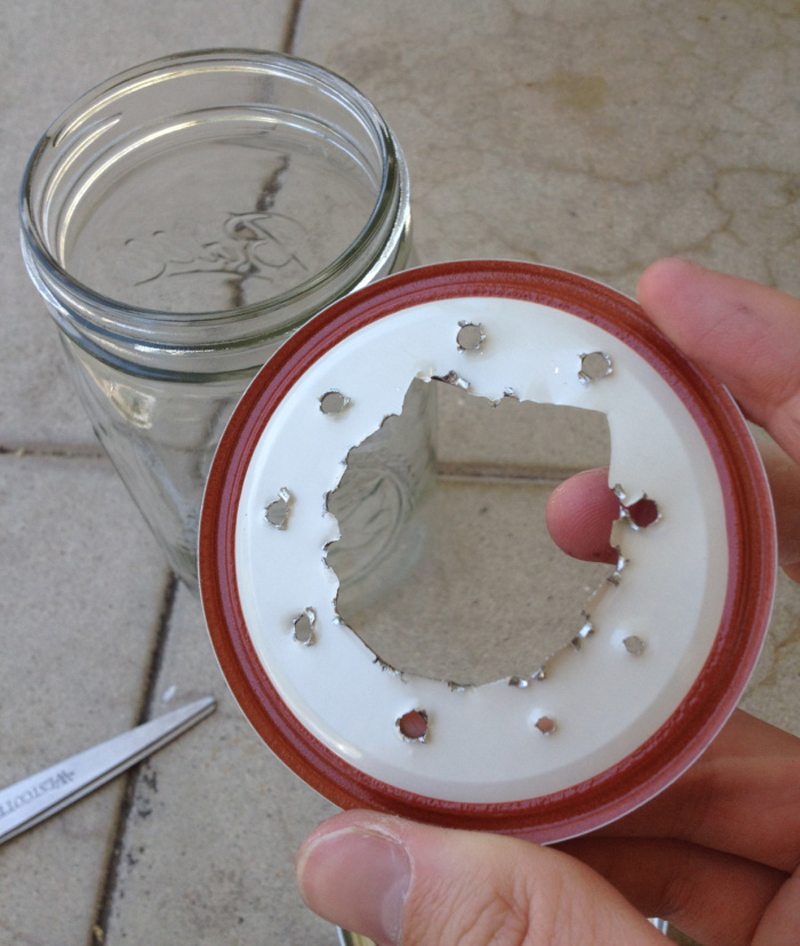 It's not going to be pretty and that's okay, as long as the hole doesn't get too big for your socket.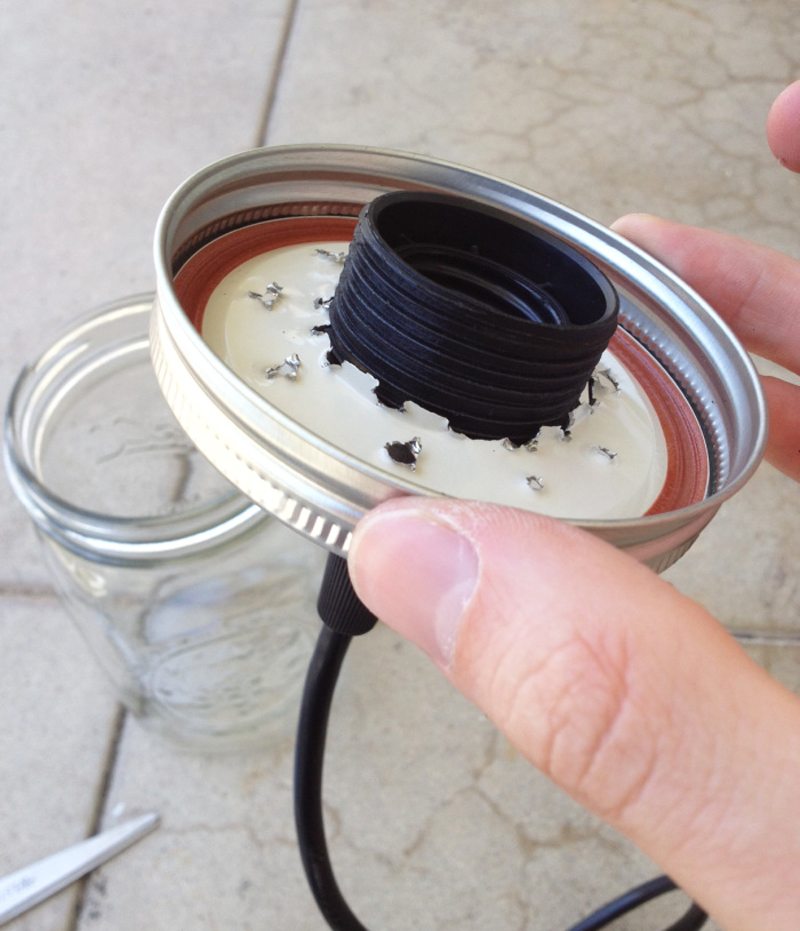 Now insert the socket on the hole.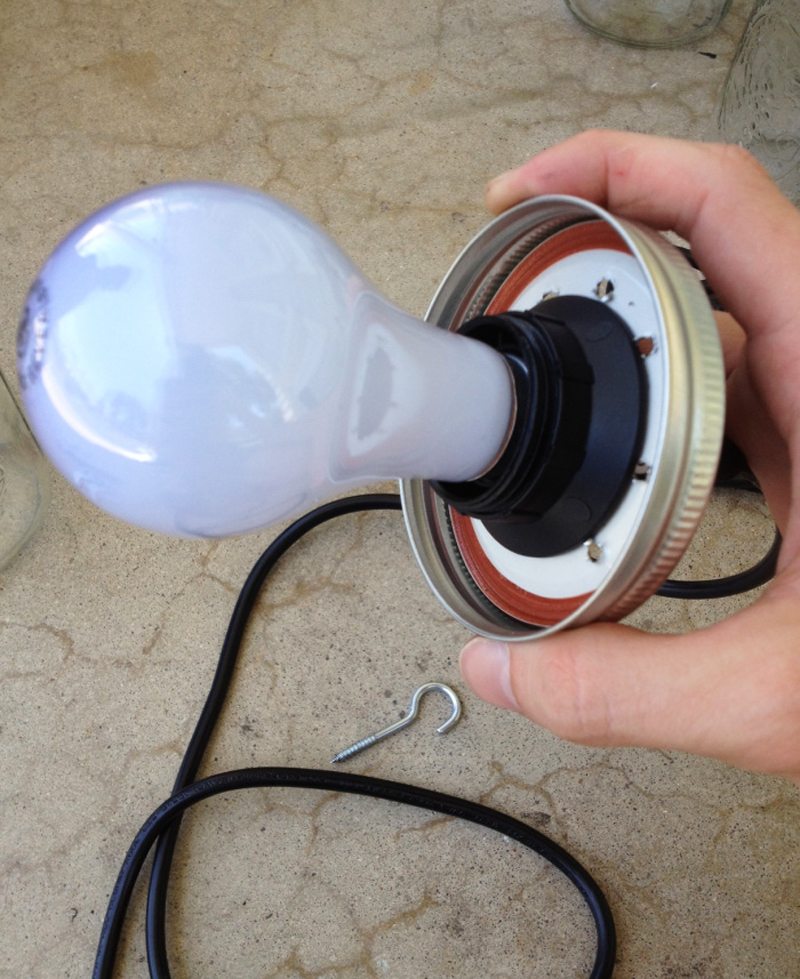 If the hole is still too small for the socket, you can use the pliers to adjust the lid where your socket doesn't fit. But if you were able to push the socket through without difficulty that the lid cannot even hold it, it's probably fine as long as the ring of your socket can hold the lid and socket together. See the above image.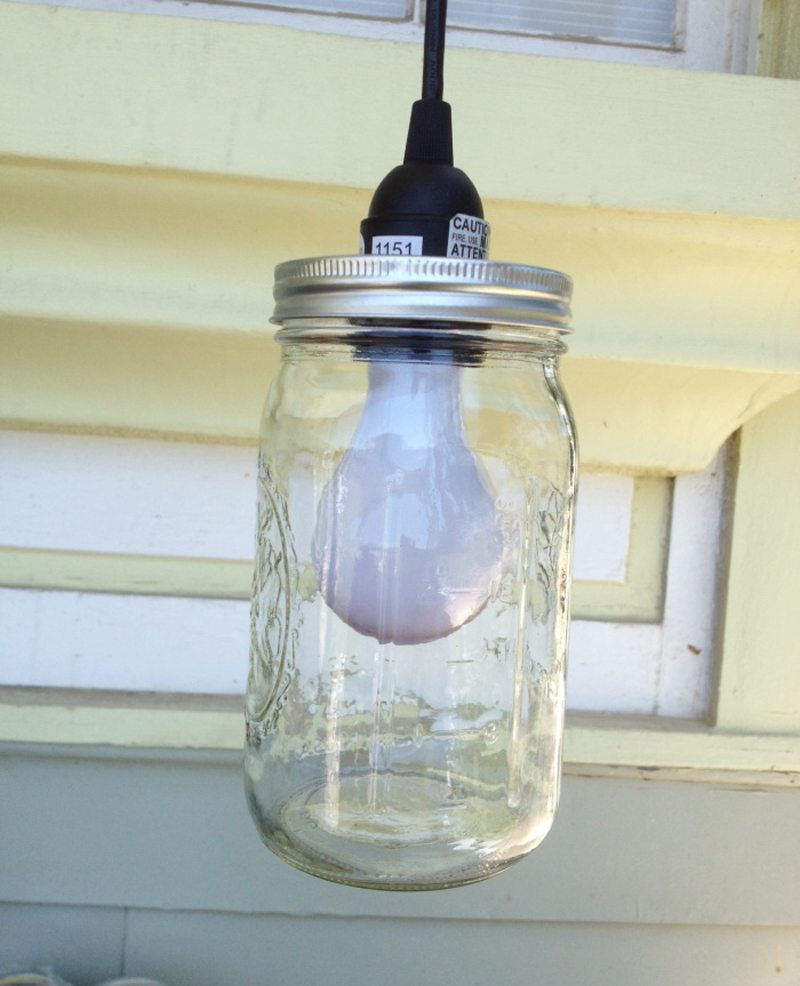 When everything is well in place, you can now attach the light bulb and the jar.
Now you're ready to hang it and turn it on!
Source: in.gredients